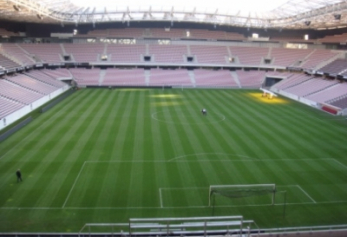 Turf Europe has a new prestigious client: Nice Allianz Riviera Stadium.
We have been entrusted by Parcs et Sports with the monitoring and setup of their new high-output underground ventilation system, but we will also contribute with our know-how to the agronomical management of the pitch. Including trying to overcome the severe shade conditions.
We will do our very best to ensure that the city of Nice and the OGC football club (Ligue 1) can enjoy a first class natural grass pitch.