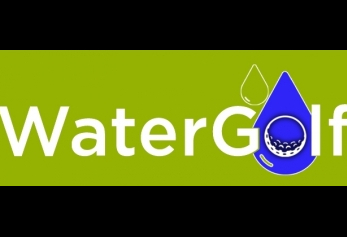 Turf Europe dal 1 Gennaio 2013 è partner del progetto WATER GOLF (Wireless distributed intelligent system for irrigation optimisation and early turf disease prevention and treatment on Golf Courses).
WaterGolf (www.watergolf-project.com) è un progetto di Ricerca e Sviluppo finanziato dall'Unione Europea. L'obiettivo del progetto è lo sviluppo di un sistema basato su intelligenza artificiale che fornisce sostegno ai programmi di irrigazione e gestione dei campi da golf.
Il software utilizzerà le informazioni generate dai sensori per ottimizzare l'irrigazione nelle diverse zone e fornirà indicazioni sulle condizioni del tappeto erboso, come malattie, carenze od eccessi idrici e sugli eventuali trattamenti fitosanitari.